Products
Wireless Guardian Floor Scale 5′ x 5′ 10,000 lbs with TI-500RF Indicator
Details
$1,959.00
This versatile, fully electronic, low profile floor scale fits the widest variety of applications. Its structural steel design withstands years of heavy industrial use. All our floor scales are paired with one of our most popular digital indicators TI-500RF with Bluetooth feature (or you can select a different indicator via the pull tab located below) and are all factory calibrated, and NTEP approved for precise weighing.
Available communication options:  Bluetooth® COM (4.0/Smart/BLE), Bluetooth® COM (2.0 - 1000 m), and Bluetooth® COM (2.0 - 100 m)
Capacity: 10,000 lb., Size: 5′ x 5′, Heavy Duty
3 Year Warranty on scale structures
1 Year Manufacturer's Warranty on all Electronic components
Applications: Manufacturing, shipping and receiving, logistics and freight distribution, waste recycling, barrel and drum weighing, etc.
*All floor scales ship 2-3 days after receipt of order. Must have regular dock hours of 8 am to 5 pm local time or prior arrangement at the time of order. (Liftgate, Residential, Construction, Military)
*Illinois residents must pay 8% sales tax at the time of order.
If you would like a different indicator with your scale, please call 1-800-503-9180.
1 in stock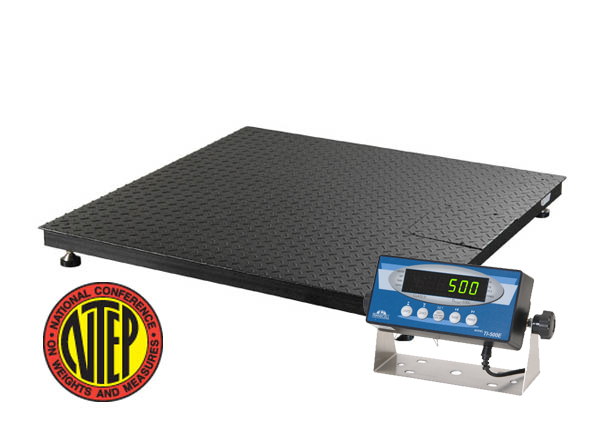 ---
Ask us about our OEM and Dealer Pricing